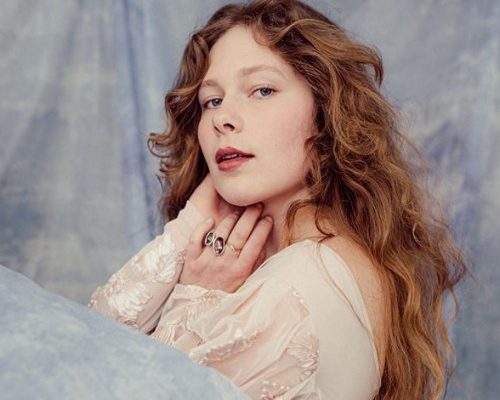 Nana M. Rose
Discover your new favourite act and keep up to date with the latest and most exciting emerging artists currently on the scene.
Today you can say you heard Joanna by Nana M. Rose here first!

Rotterdam-based singer-songwriter Nana M. Rose writes beautiful, intimate piano ballads, carried by her incredible, larger-than-life voice, described by Papercut Magazine as "Laura Marling-esque vocals guided by the impassioned soul of Jeff Buckley". Her songs are reminiscent of Adele's stirring style and have a dreamy, cinematic flair evocative of Lana del Rey. Nana's delicate, poetic lyrics explore the meaning of human connection in an ultra-competitive, individualistic world. As a child, Nana started playing the violin, the classical influence of which is still reflected in her carefully crafted melodies and arrangements.
WANT TO HEAR MORE? Nana M. Rose is taking part in RISING, our brand new series of live-streamed events, which aims to support and raise money for War Child UK to assist their work during the Covid-19 crisis.
HOT VOX have raised thousands of pounds for War Child through live gigs and events over the past two years. Now we're taking RISING online, and with the help of our immensely talented roster of artists, we hope to raise even more vital funds for this valuable cause.
Tune in to see Nana M. Rose streaming live on Wednesday 24th June at 7.30pm
Click here to tune in, watch and donate