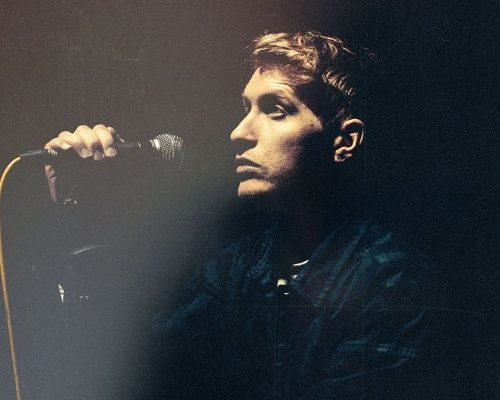 Skip Curtis
Everyone loves to say they were a fan of 'insert artist name here' before they were famous, right? Well, if that's the case then 'Heard it Hear First', terrible pun aside, is your go to destination to discover your new favourite act and keep up to date with the latest and most exciting emerging artists currently on the scene.
Today you can say you heard SINK INTO YOU by SKIP CURTIS here first!
Skip Curtis is an artist, songwriter and record producer from South Wales, UK.
In 2015 Skip established the 'fake' band XY&O to demonstrate some of his song-writing.  Soon after, radio stations in the USA began playing XY&O's demos and the 'fake' band became a real one.
Debut single 'Low Tide' went straight into Spotify's Viral Top 10 and XY&O found themselves in the unusual position of having a viral hit on their hands having only played one gig.
In 2019 Skip began releasing solo material whilst writing and producing for other artists as well as establishing the record label Pet Shop Records.
'Sink Into You' has a vivid lyric and soaring chorus sat on a driving beat that pushes the song's Americana/indie rock sonic aesthetic and demonstrates Skip's punchy, dynamic solo songwriting.

'It's a nautical love song. On Earth, there's nothing much more powerful than the force of water, so it felt like the ideal metaphor to use when writing a song about devotion and love. Good old, powerful, forceful love.' – says Skip.
"Sink Into You" is the new single from his album 'Culture Violet', which will be released on the 19th April, so for now enjoy this little teaser!