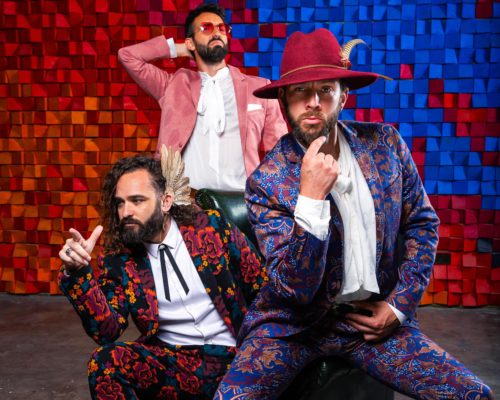 Superbird
Discover your new favourite act and keep up to date with the latest and most exciting emerging artists currently on the scene.
Today you can say you heard Operate by Superbird here first!
Superbird – A peacock inspired music sensation hosted by Joe, Alex & Freddy; a lustrous funk rock power-trio on a mission to re energize the world in a mischievous fashion.
Superbird's debut year of 2019 led to sell-out shows across London, national TV performances and being crowned BBC Introducing's 'Band of the Year'. Concocting a sound that echoes Prince, Living Colour, Red Hot Chili Peppers & Jellyfish whilst flirting with more contemporary influences such as The 1975 & Nothing But Thieves – Superbird are fired up and gaining unstoppable momentum.
"They're fantastic, and they're on their way to global super-stardom."
– Sara Cox, Radio 2
Below is a preview of the lyrics from Superbird's brand new single 'Operate':
"Cause no one else can Operate
Be my doctor, be my saint
You made a cut now stitch me up
Operate, Operate"
Make sure to check out and stream 'Operate' on Spotify!