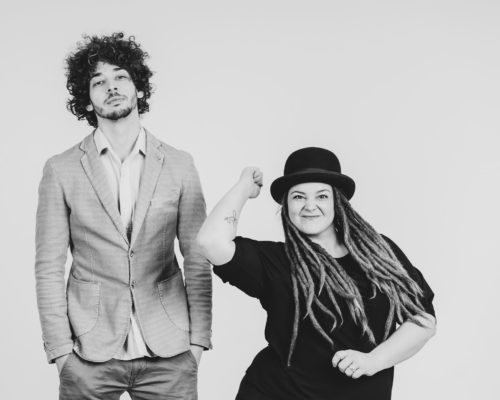 Sweet Sunny Side
Discover your new favourite act and keep up to date with the latest and most exciting emerging artists currently on the scene.
Today you can say you heard Moving Out by Sweet Sunny Side here first!
"What's your job?"
"We're musicians"
"No, no… I mean… What's your real job?"
Making your own passion a REAL job is an everyday challenge if you want to prove that music is a big deal. So there goes the need to travel, to write, to listen to new music, to be enriched by every single experience. And this is what Sweet Sunny Side is doing.
Sweet Sunny Side is a Soul Band founded in 2017 by Sole e Zak Hinegk, both from Verona, Italy.
WANT TO HEAR MORE? Sweet Sunny Side is taking part in RISING, our brand new series of live-streamed events, which aims to support and raise money for War Child UK to assist their work during the Covid-19 crisis.
HOT VOX have raised thousands of pounds for War Child through live gigs and events over the past two years. Now we're taking RISING online, and with the help of our immensely talented roster of artists, we hope to raise even more vital funds for this valuable cause.
Tune in to see Sweet Sunny Side streaming live on Tuesday 16th June at 6.00pm
Click here to tune in, watch and donate
https://tiltify.com/@sweet-sunny-side/rising-featuring-sweet-sunny-side