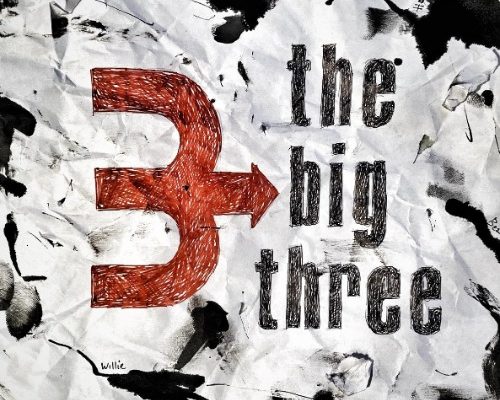 The Big Three
Discover your new favourite act and keep up to date with the latest and most exciting emerging artists currently on the scene.
Today you can say you heard HEAD OVER HEELS by THE BIG THREE here first!
In the 1960s The Big Three were the kings of Merseybeat rock and roll, with their electrifying live shows and incredible sound.
In 2020, The Big Three are going to put rock and roll back on top where it belongs!
Jay Osborne, Chris Weeks, Tom Dunlea and Tom Sowinski, have lived and breathed rock and roll their whole lives, and for them it can only be played with the passion, grit and the big sound that the style deserves. When the boys met original members of The Big Three Brian
Griffiths and Johnny Hutchinson, they quickly became friends and it was clear that they all shared that same rock and roll fire. The boys were handed the baton to become a new generation and continue the legacy of The Big Three.
After a successful Kickstarter campaign, the Big Three recorded their first EP of original rock and roll music, combining the feel of the original band with the boys' own modern touches. Their first single "Head Over Heels" is out now on all major streaming platforms and has been met with a fantastic response, while the full EP is released on December 4th.
The Big Three have kept their reputation as an exhilarating live band that throw everything they have into a performance. Naturally, since the coronavirus hit, they have been unable to gig regularly, but they recently took part in HOTVOX's "Live at the Cargo Rooms", raising over £1500 for the grassroots music scene, with hundreds of households tuning in for a night of rock and roll.
Footage from 'Live at the Cargo Rooms' is set to be released soon, so make sure to follow their social media to make sure you do not miss out and sign up to the mailing list to hear all the exclusive news first!
Facebook: @thebigthreeband
Instagram: @thebigthreeband
Twitter: @thebigthreeband
Website: www.thebigthreemusic.com
Make sure to check out 'Head Over Heels' on Spotify HERE