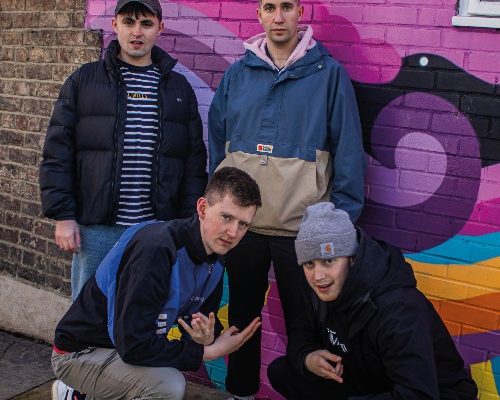 the Ilfords
Everyone loves to say they were a fan of 'insert artist name here' before they were famous, right? Well, if that's the case then 'Heard it Hear First', terrible pun aside, is your go to destination to discover your new favourite act and keep up to date with the latest and most exciting emerging artists currently on the scene.

Today you can say you heard Something She Said To Me by The Ilfords here first!


The boys hit the North East music scene hard early, releasing the anthemic Dirty Little Saint to local acclaim in 2014 and following it up with the What Have You Done? EP two years later. Seasoned veterans on the live circuit, they subjected countless Tyneside crowds to their high energy alt-rock formula between 2012 and 2017, putting together an impressive following across their social media channels along the way.
After a long hiatus, the Ilfords reemerged in 2019, staging an emphatic return to live music with a raucous headline show. Equipped with a killer combination of heavy chords and lyrics that would make the Pope blush, the lads are back out for blood this year.