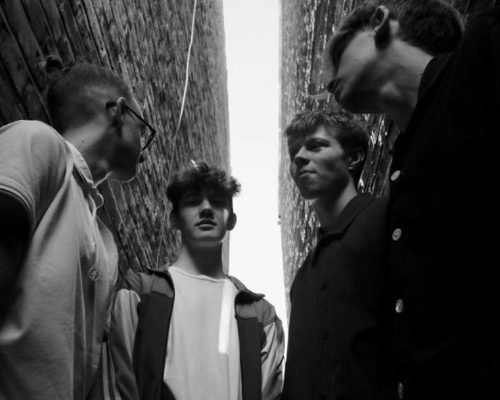 The Rackets
Everyone loves to say they were a fan of 'insert artist name here' before they were famous, right? Well, if that's the case then 'Heard it Hear First', terrible pun aside, is your go to destination to discover your new favourite act and keep up to date with the latest and most exciting emerging artists currently on the scene.

Today you can say you heard 'I Don't Mind' by The Rackets here first!


We are a four piece Indie Rock band that are based in Wimbledon.
Heavily inspired by the likes of The Strokes, Arctic Monkeys and The Libertines we try to take the raw strength and aggression present in their music and translate that 2000's style indie rock into our own songs.
Hailing from London, The Rackets arrive with catchy guitar riffs, dynamic drums and scattergun lyricism. Raw and raucous, their tracks reveal a quick-witted take on the indie rock scene.
The Rackets are Paddy Hodgins (Guitar & Vocals), Tom Farina (Guitar), Darragh Murray (Bass), and Liam Roberts (Drums & Triangle).