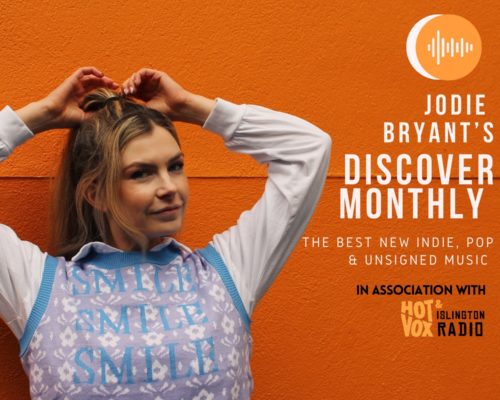 Jodie Bryant's 'Discover Monthly' for February 2022 has dropped and she tells us all about Discover Monthly Live on February 23rd with Hot Vox at Roadtrip & the Workshop!
Plus meet the lineup made up of some power female names to get on your radar – Ellie Maxwell, Rasida and Honey Mooncie!
The show also has an an exclusive first ever play of Ellie Maxwell's tune 'Falling'
Also got new tracks from HYYTS, SOFY, Maya Lakhani, St Luna and more!
Make sure you're following to get to know the best new artists before anyone else and make sure you get your tickets to Discover Monthly live HERE