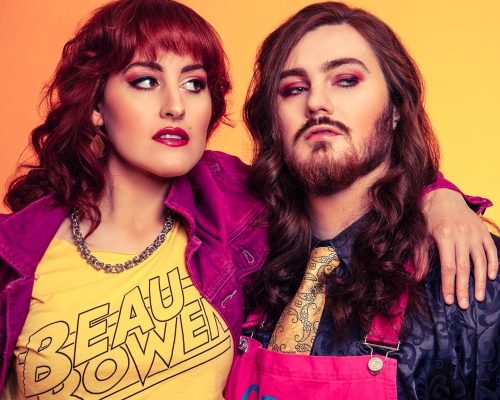 Beau Bowen
Our LISTEN LIVE playlist showcases a culmination of songs from some of our favourite artists that you can catch performing live in the upcoming weeks.
Today's addition to LISTEN LIVE is 'Bubble Tea' by Beau Bowen
The wallpaper is an interesting choice and Beau Bowen is an interesting band. A duo, with new music combining Opera, Hip-hop, Psychedelic Rock and Pop. Beau Bowen's sound is made audible with a kitsch kissed production style and brought to life on stage. The band are Dru and Kay, an operatic pixie queen and a rock demon, together in harmony like never before. Their new album 'Flame Of Love' drops this year, an absolute must hear.
Check out the music video here: https://bit.ly/BubbleTeaYouTube