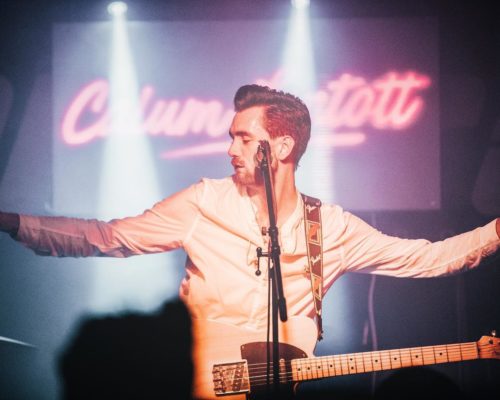 Calum Lintott
Our LISTEN LIVE playlist showcases a culmination of songs from some of our favourite artists that you can catch live-streaming in the upcoming weeks.
Today's addition to LISTEN LIVE is Smoke by Calum Lintott

After releasing his official debut EP, 'The Way It Is', on the 4th November 2016, which features fan favourite and his debut single ' Pin-Up', Lintott has been hard at work. Non stop writing, creating and releasing bigger anthems, including 'This World Is Not For Turning', 'The One That Got Away' and 'Wonderland'! He has also released the much anticipated emotional acoustic track 'I Don't Mind', in early 2018 and his double single 'Hometown & English Daisy at the tail end of 2018. Lintott has just released his new single My Dear! It hit peoples ears worldwide on the 26th April 2019.
WANT TO HEAR MORE? Calum Lintott is taking part in RISING, our brand new series of live-streamed events, which aims to support and raise money for War Child UK to assist their work during the Covid-19 crisis.
HOT VOX have raised thousands of pounds for War Child through live gigs and events over the past two years. Now we're taking RISING online, and with the help of our immensely talented roster of artists, we hope to raise even more vital funds for this valuable cause.
Tune in to see Calum Lintott streaming live on Friday 26th June at 7.00pm
Click here to tune in, watch and donate