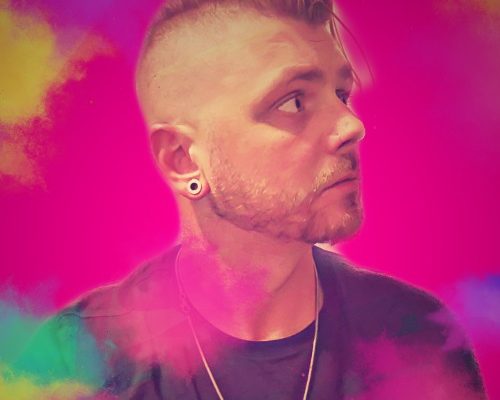 Ellis Johnson
Our LISTEN LIVE playlist showcases a culmination of songs from some of our favourite artists that you can catch performing live in the upcoming weeks.
Today's addition to LISTEN LIVE is SOMETHING CRIMINAL by ELLIS JOHNSON
Ellis Johnson is a singer/songwriter from Manchester, UK whose sultry acoustic pop, like an airy four on the floor drum beat wafting in on a summer breeze peppered with great hooks and mature lyrical themes, is the dictionary definition of meaningful feel good music.
"Cracking set of pipes" – Guy Garvey, Elbow
A full-time musician, Ellis performs in bars and clubs across the North West, swims a few Olympic lengths before breakfast and has personally sampled most, if not all, brands of lager known to man while engaging in his passion for cooking. He is a passionate supporter of anything that will stop Brexit and, since you ask, of Manchester United.
Ellis got his rocknroll induction from his father, whose record collection of classic rock got him playing drums aged 11. A progression of musical influences from grunge to EDM, disco to funk and country to Latin music ensued, as well as a trials as a promising, young footballer. A raffle ticket bought by his mum at a charity event brought home a mic and a guitar. Ellis's fate was sealed.
Ellis graduated from University Of Salford with a BA (Hons) in music and spent several years travelling the world playing in bars, restaurants and cruise ships. His travels took him to seven seas and five continents.
Ellis Johnson's songs about the roller coasters of life and the ups and downs of everything are personal as well as fictional, and will feel at ease on playlists featuring artists such as Khalid, John Mayer, Gang of Youths, Elbow, Phoebe Bridgers, Maroon 5 and Train, to name but a few.
WANT TO HEAR MORE? To see the premiere of Ellis Johnson's "Listening Party", head to hotvox.co.uk on Wednesday 6th January 2020 at 8pm.
Filmed in full HD, "Listening Party" allows you to enjoy the intimacy and authenticity of a live show, from the comfort and safety of your own home, ensuring that your experience as a fan is as close as possible to the show you're used to seeing from your favourite artists
The live industry has been decimated by Coronavirus, and the livelihoods of many musicians, venues, promoters, agents, managers, sound engineers, videographers and stage reps hang in the balance. Many of these individuals are freelancers, self-employed, or sustain themselves project-to-project, or gig-by-gig.
Best of all it's totally free to watch – and you can get access to some exclusive rewards from Ellis …
Click HERE to tune in, watch and donate!