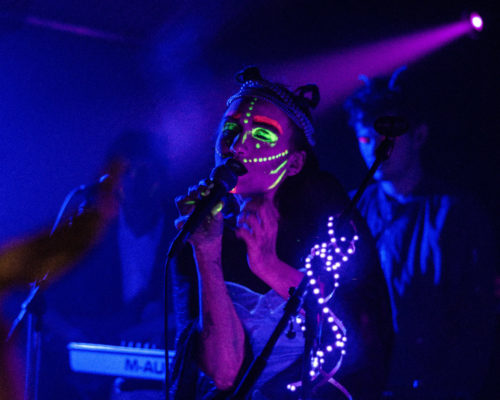 FVRmind
Our LISTEN LIVE playlist showcases a culmination of songs from some of our favourite artists that you can catch performing live in the upcoming weeks.
Today's addition to LISTEN LIVE is mörkt by FVRmind
FVRmind is the brainchild of Swedish artist and songwriter Isabella Kohler that creates trip-hop infused psychedelic rock, with Scandinavian folk influences and emotional vocals dripping in reverb, carving out her own place in the music industry. The single Blood Moon was released in January 2019 and transports us into a world of melancholic downtempo beat. More songs from FVRmind's growing music library will be released next year, with the next single coming out the 28th of February followed by an EP in May 2020.
When performing live, FVRmind is accompanied by guitarist Marcus Kearsey, bassist Rocco Macchia, Sam Glover on keys and drummer Oliver Overgaard. Adding their personal influences, bringing the music alive with a more psychedelic, atmospheric and dramatic soundscapes. The intimate live performances and edgy sonical arrangements have already taken the band around several of the iconic London live venues (The Garage, Zigfrid von Underbelly, Notting Hill Arts Club and more) and given them the opportunity to play in other European cities: Basel, Switzerland (Sommercasino, Jukebox) and Sweden (Lund).
WANT TO HEAR MORE? Watch on Youtube HERE and listen on Spotify HERE