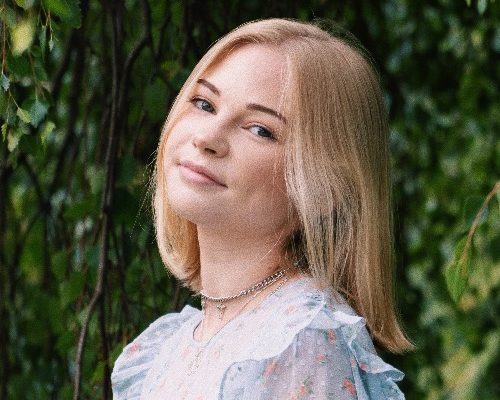 Grace Bland
Our LISTEN LIVE playlist showcases a culmination of songs from some of our favourite artists that you can catch performing live in the upcoming weeks.
Today's addition to LISTEN LIVE is SHE KINDA LOOKS LIKE ME by GRACE BLAND
Grace Bland is a 19-year-old Singer-Songwriter who has a passion for writing and performing Indie Pop music. She began writing original music at the age of eleven and has since performed in numerous locations around the UK. In February 2020, Grace competed in the Grand Final of Open Mic UK at the O2 in London, being described as 'a star in the making' by the panel of industry judges. Grace's 3 original tracks have all featured on BBC Introducing Radio Solent and her second single 'Human' was named a 'Record Of The Week'. 'Human' was also a firm favourite with editors at Spotify, with the song featuring on the editorial playlists 'New Pop UK', 'Fresh Finds: Pop' and 'Easy'.
WANT TO HEAR MORE? To see the premiere of Grace Bland's "Listening Party", head to hotvox.co.uk on Wednesday 13th January 2021 at 7.30pm.
Filmed in full HD, "Listening Party" allows you to enjoy the intimacy and authenticity of a live show, from the comfort and safety of your own home, ensuring that your experience as a fan is as close as possible to the show you're used to seeing from your favourite artists
The live industry has been decimated by Coronavirus, and the livelihoods of many musicians, venues, promoters, agents, managers, sound engineers, videographers and stage reps hang in the balance. Many of these individuals are freelancers, self-employed, or sustain themselves project-to-project, or gig-by-gig.
Best of all it's totally free to watch – and you can get access to some exclusive rewards from Grace Bland …
Click HERE to tune in, watch and donate!