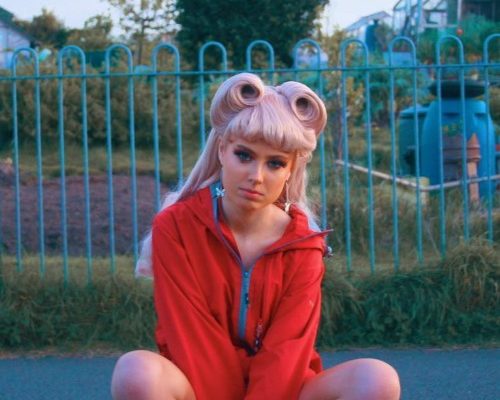 Grace Monaco
Our LISTEN LIVE playlist showcases a culmination of songs from some of our favourite artists that you can catch performing live in the upcoming weeks.
Today's addition to LISTEN LIVE is PEDIGREE by GRACE MONACO
Grace Monaco grew up in the International Jetset but ran away from her exclusive finishing school to pursue her dreams of making DIY Bedroom pop and playing her music to the hoi polloi.
Grace is a 19-year-old songwriter, performer, and producer from Lancaster, England. Her debut EP 'Pedigree' was released earlier this year. She has garnered praise from BBC Introducing, Fresh On The Net, God Is In The TV, Secret Meeting, and other fancy blogs. Her plans for 2021 include a steady stream of new track releases and hopefully getting back to gigging regularly irl.
WANT TO HEAR MORE? To see the premiere of Grace Monaco's "Listening Party", head to hotvox.co.uk on Monday 18th January 2021 at 8pm.
Filmed in full HD, "Listening Party" allows you to enjoy the intimacy and authenticity of a live show, from the comfort and safety of your own home, ensuring that your experience as a fan is as close as possible to the show you're used to seeing from your favourite artists
The live industry has been decimated by Coronavirus, and the livelihoods of many musicians, venues, promoters, agents, managers, sound engineers, videographers and stage reps hang in the balance. Many of these individuals are freelancers, self-employed, or sustain themselves project-to-project, or gig-by-gig.
Best of all it's totally free to watch – and you can get access to some exclusive rewards from Grace Monaco …
Click HERE to tune in, watch and donate!