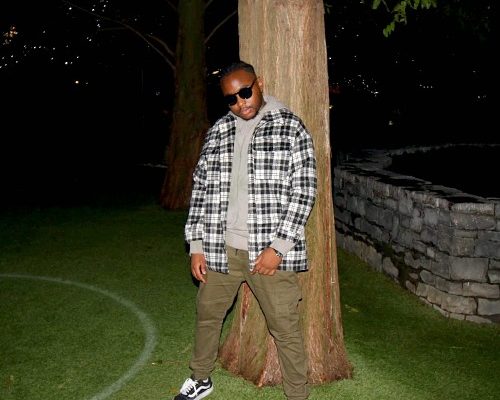 Ishy Dee
Our LISTEN LIVE playlist showcases a culmination of songs from some of our favourite artists that you can catch performing live in the upcoming weeks.
Today's addition to LISTEN LIVE is ROSE… by ISHY DEE
Self-made singer-songwriter, multi instrumentalist and producer Ishy Dee has been making waves in the London scene, bringing in an ever-growing fanbase.
Proficient but unhurried, Ishy's debut EP released in 2016 'Calling' was a labour of love – seven R&B tracks that gripped listeners with stadium-ready club beats still true to the underground. His creative balance is intoxicating, built on hard work and a rare artistic spark: the result is music that's both heavy and delicate, made with soul.
Ishy Dee likes to keep his supporters eager and surprised. Back in the studio for 2020, Ishy's set to make waves again especially with a new project 'FFR' (For Future Reference).
WANT TO HEAR MORE? To see the premiere of Ishy Dee's "Listening Party", head to hotvox.co.uk on Thursday 7th January 2020 at 7.30pm.
Filmed in full HD, "Listening Party" allows you to enjoy the intimacy and authenticity of a live show, from the comfort and safety of your own home, ensuring that your experience as a fan is as close as possible to the show you're used to seeing from your favourite artists
The live industry has been decimated by Coronavirus, and the livelihoods of many musicians, venues, promoters, agents, managers, sound engineers, videographers and stage reps hang in the balance. Many of these individuals are freelancers, self-employed, or sustain themselves project-to-project, or gig-by-gig.
Best of all it's totally free to watch – and you can get access to some exclusive rewards from Ishy Dee …
Click HERE to tune in, watch and donate!