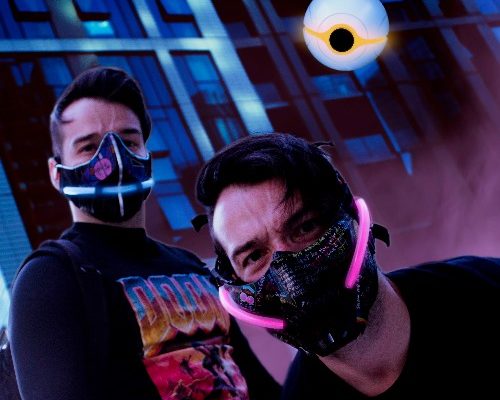 Notre-Dame of Tokyo
Our LISTEN LIVE playlist showcases a culmination of songs from some of our favourite artists that you can catch performing live in the upcoming weeks.
Today's addition to LISTEN LIVE is 'Show Me' by Notre-Dame Of Tokyo
The two clones brothers, Alcor and Eito, with J-34n a cynical prototype robot, created a new project while the world fell into a worldwide pandemic crisis. With a strong Swedish metal influence from the brothers, a wave synth robotic bass and a zest of London rock'n'roll/sex/drugs culture, a cyber/rock band is born. It's new but it's not, it's entertaining but it reminds us sometimes how miserable we are, it's beyond any kind of beliefs but it's Notre-Dame of Tokyo.