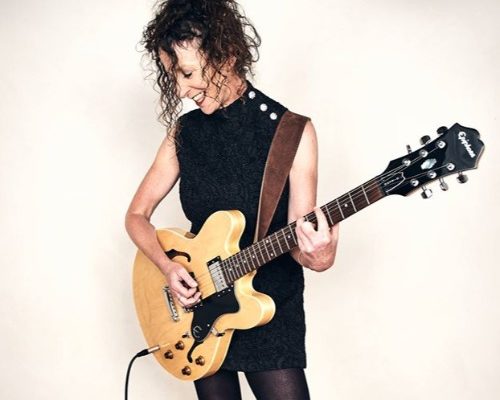 Paula Wolfe
Our LISTEN LIVE playlist showcases a culmination of songs from some of our favourite artists that you can catch live-streaming in the upcoming weeks.
Today's addition to LISTEN LIVE is Follow by Paula Wolfe

Paula Wolfe's new album, White Dots (Sib Records), has been hailed 'exquisite', 'glorious' and 'addictive' (* * * * MOJO). Her newly published book Women in The Studio (Routledge) has been received as 'crucial', 'timely' and 'captivating'.
Her production on this latest 'collection of songs that combine glorious Brill Building-style chant, jazz drums and lustrous strings' has positioned her as 'a latter-day Carole King'(Lucy O'Brien), 'super-smart and keenly observant' (Velvet Sheep). Performed with 'a high clear voice, observational humour and a quiet sense of drama'(LoB), Paula presents a new array of characters on White Dots.
WANT TO HEAR MORE? Paula Wolfe is taking part in RISING, our brand new series of live-streamed events, which aims to support and raise money for War Child UK to assist their work during the Covid-19 crisis.
HOT VOX have raised thousands of pounds for War Child through live gigs and events over the past two years. Now we're taking RISING online, and with the help of our immensely talented roster of artists, we hope to raise even more vital funds for this valuable cause.
Tune in to see Paula Wolfe streaming live on Sunday 28th June at 12.00pm
Click here to tune in, watch and donate