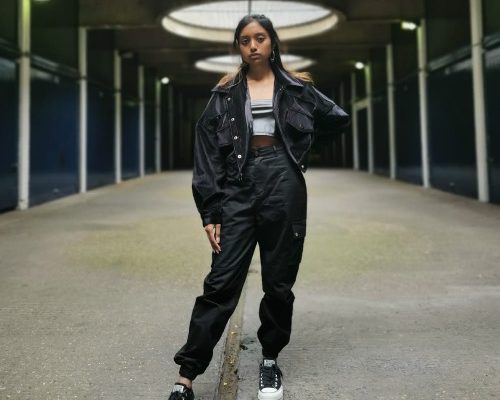 Sharlina
Our LISTEN LIVE playlist showcases a culmination of songs from some of our favourite artists that you can catch performing live in the upcoming weeks.
Today's addition to LISTEN LIVE is THIS WON'T DIE by SHARLINA
19-year-old Sharlina Kirubaraj is East London's very own Dreamy Pop/RnB artist. With her soft angelic tone, a style reminiscent to Lana Del Rey's Baroque pop and the alternative RnB production of Billie Eilish and Banks, Sharlina fuses multiple genres through her inspirations and makes them her own.
Starting her music journey at a very young age, Sharlina knew who she wanted to be and decided to take music seriously at the age of 15. Sharlina's passion for singing, songwriting and performing was kickstarted when the young singer entered the national competition 'Open Mic UK' and reached the Regional Finals.
WANT TO HEAR MORE? To see the premiere of Sharlina's "Listening Party", head to hotvox.co.uk on Thursday 26th November at 8pm.
Filmed in full HD, "Listening Party" allows you to enjoy the intimacy and authenticity of a live show, from the comfort and safety of your own home, ensuring that your experience as a fan is as close as possible to the show you're used to seeing from your favourite artists
The live industry has been decimated by Coronavirus, and the livelihoods of many musicians, venues, promoters, agents, managers, sound engineers, videographers and stage reps hang in the balance. Many of these individuals are freelancers, self-employed, or sustain themselves project-to-project, or gig-by-gig.
Best of all it's totally free to watch – and you can get access to some exclusive rewards from Sharlina …
Click HERE to tune in, watch and donate!