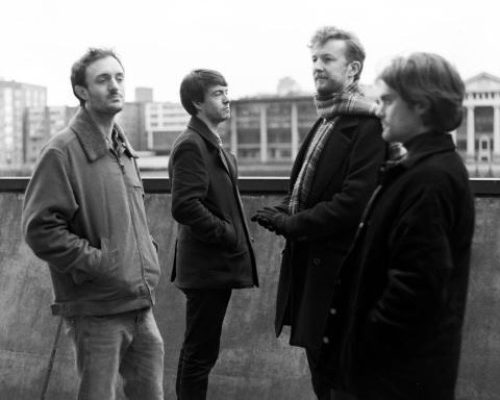 Slender Pins
Our LISTEN LIVE playlist showcases a culmination of songs from some of our favourite artists that you can catch performing live in the upcoming weeks.
Today's addition to LISTEN LIVE is 'Dancing Mania (I Want To Dance)' by Slender Pins

Slender Pins are a west-London based rock band who write songs about lust & decay, landlords and life as a floundering millennial, living in a world of apparent regression. Enthusiasts of the 'craft of songwriting' and with an appetite for melodic and rhythmic hooks, Ash, Alex, Ed & Rob create music which aims to soothe both mind and body in equal measure.
The band's sound is grounded in 1980s New Wave, with influences from 00s indie right before landing somewhere London's current post-punk scene. Slender Pins released their debut single "Apprentice to Life' last year, have seen support from  BBC London Introducing and will release their debut E.P later this year.