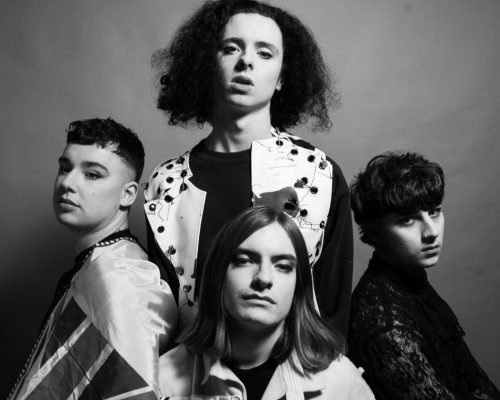 The Novus
Our LISTEN LIVE playlist showcases a culmination of songs from some of our favourite artists that you can catch live-streaming in the upcoming weeks.
Today's addition to LISTEN LIVE is Man on the Bridge by The Novus

Having been described as the most powerful thing to come out of Birmingham since the industrial steam-engine, The Novus lead the Gen-Z charge fuelled by council-estate angst & longing for escape from small-town mentalities with their bigger-picture ideologies.
Impossible to put in a box, The Novus extract influence from all areas – from 70s psychedelic rock to contemporary post-punk & are obsessed with every aspect of the eternal realm we call 'art'.
WANT TO HEAR MORE? The Novus is taking part in RISING, our brand new series of live-streamed events, which aims to support and raise money for War Child UK to assist their work during the Covid-19 crisis.
HOT VOX have raised thousands of pounds for War Child through live gigs and events over the past two years. Now we're taking RISING online, and with the help of our immensely talented roster of artists, we hope to raise even more vital funds for this valuable cause.
Tune in to see The Novus streaming live on Monday 20th July at 8.00pm
Click here to tune in, watch and donate