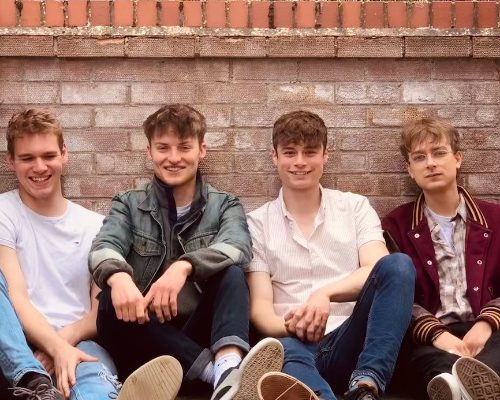 The Year In Pictures
Our LISTEN LIVE playlist showcases a culmination of songs from some of our favourite artists that you can catch performing live in the upcoming weeks.
Today's addition to LISTEN LIVE is Wasting My Time by The Year In Pictures
The Year In Pictures are a band originally formed in Norwich and now based in London, consisting of Xav, Matt, Dom and Callum. We've been writing and recording our songs at home since 2020.
Here's what some people have said about them:
"Like Mac DeMarco showed up at a Queens of the Stone Age gig, got drunk and had a jam, which could never be a bad thing, right?" – Reyt Good Music Magazine
"Pure indie-rock energy that makes you want to move and dance at a concert among a thousand other people" – YMX
WANT TO HEAR MORE? Get tickets to see The Year In Pictures Live, HERE