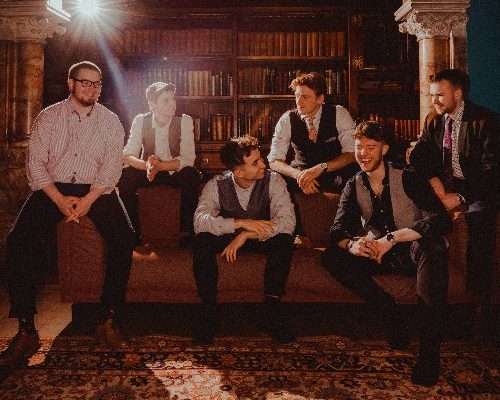 Year Of The Dog
Our LISTEN LIVE playlist showcases a culmination of songs from some of our favourite artists that you can catch performing live in the upcoming weeks.
Today's addition to LISTEN LIVE is Run These Streets by Year of the Dog


A new beast has been discovered, smashing the festival, radio and TV circuits alike, going by the name of Year of the Dog.
​The fresh brasshouse-soul sound from Cardiff was born at the Royal Welsh College of Music from where they recently graduated. Packed with brass-blasting punch, professional suave, and high energy, the Dogs are selling out gigs and rising fast.
​In their first year alone the fellas were invited to play festival MainStage slots, perform live on Heart Radio Wales twice, and appear on Netflix's Sex Education as the Swing Band, performing their own hit tune Run These Streets in season 1, episode 3.