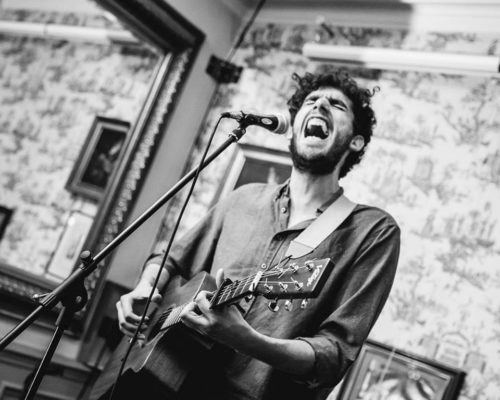 Caravn
We can't get enough of new music, and Making Waves is your guide to the new artists disrupting the scene…
Making Waves today is Eternal by Caravn

Caravn was born in Paris, and grew up in Rome. Although he lived in many cities around the world, he never felt like settling anywhere. The desire to see the unknown and write about it was always a priority.
His music and melodies are crafted to the last detail. Although memorable and catchy, they also come from the heart. Caravn tells a story in each of his songs, inspired by his own experience or inspired by someone else's. Caravn says "We all got a story to tell. I write about me and about other people. I often talk to friends, family or strangers and sometimes their stories inspire me to write a song I LOVE IT!"
WANT TO HEAR MORE? Caravn is taking part in RISING, our brand new series of live-streamed events, which aims to support and raise money for War Child UK to assist their work during the Covid-19 crisis.
HOT VOX have raised thousands of pounds for War Child through live gigs and events over the past two years. Now we're taking RISING online, and with the help of our immensely talented roster of artists, we hope to raise even more vital funds for this valuable cause.
Tune in to see Caravn streaming live on Friday 22nd May at 7.00pm
Click here to tune in, watch and donate