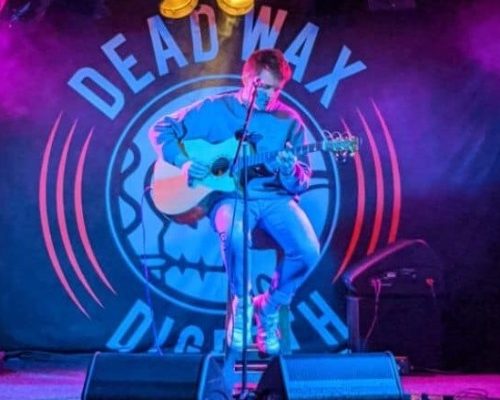 DUNE BOY
We can't get enough of new music, and Making Waves is your guide to the new artists disrupting the scene…
Making Waves today is MAYBE by DUNE BOY
Dune Boy is the recording project of Seb Westwood, based in Liverpool. 'Everything Unknown' is his new EP of acoustic tracks recorded earlier in the year during the first lockown. After releasing two albums (Open Up! and self titled), he is currently working towards a new album.
WANT TO HEAR MORE? To see the premiere of Dune Boy's "Listening Party", head to hotvox.co.uk at 8pm on Friday 8th January 2021.
Filmed in full HD, "Listening Party" allows you to enjoy the intimacy and authenticity of a live show, from the comfort and safety of your own home, ensuring that your experience as a fan is as close as possible to the show you're used to seeing from your favourite artists
The live industry has been decimated by Coronavirus, and the livelihoods of many musicians, venues, promoters, agents, managers, sound engineers, videographers and stage reps hang in the balance. Many of these individuals are freelancers, self-employed, or sustain themselves project-to-project, or gig-by-gig.
Best of all it's totally free to watch – and you can get access to some exclusive rewards from Dune Boy …
Click HERE to tune in, watch and donate!