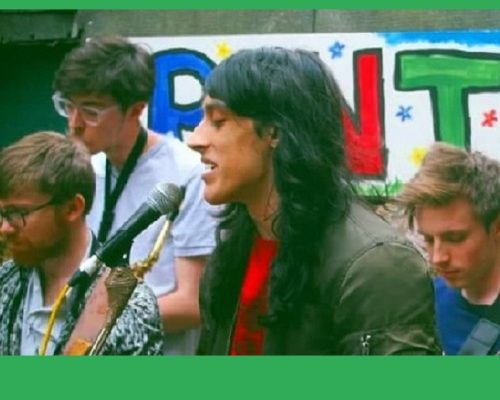 LOVE TRAPEZIUM
We all remember hearing that one song that changed everything we thought we knew about music. Well, we can't get enough of new music, and 'Making Waves' is your guide to the new artists disrupting the scene…
Making Waves today is The Avenues by Love Trapezium


LOVE TRAPEZIUM have extensive gig/festival experience, having played several shows throughout the UK, supporting acts like Malena Zavala, DAME and GiedRė, at venues like Camden (Barfly) Assembly, Underbelly Hoxton, & Mulligan's (Edinburgh Fringe).
With a knack for garnering press coverage (BuzzFeed, Yahoo, BBC etc) & a growing young online audience, this UK act has huge momentum for 2021.
LOVE TRAPEZIUM exploded last year, gaining 60,000 followers on TikTok from their hit THE AVENUES in just a few months.
They're known for their unique music videos, using deepfakes, painting AI, and footage of the band as kids spanning 11 years.
WANT TO HEAR MORE? Get tickets to see Love Trapezium LIVE, HERE