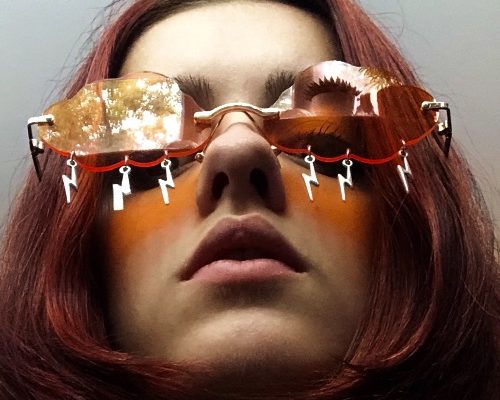 May Roze
We all remember hearing that one song that changed everything we thought we knew about music. Well, we can't get enough of new music, and 'Making Waves' is your guide to the new artists disrupting the scene…
Making Waves today is 'Everything Changes' by May Roze

May Roze is a London based singer-songwriter-producer, born and raised in Switzerland.
Influenced by names such as Björk, Kate Bush, Enya, as well as musicals, May performed in musical plays since the age of 6 until the age of 14 to finally find her love in developing her own sound and identity.
Since the start of her journey on stage at just 3 years old and throughout the years, she has taken part in numerous projects bringing her to some of the most notorious studios to taking part of the semi-finals of the swiss Eurovision.
Since 2015, her releases have been featured in blogs, magazines, played on multiple radios and playlists all over Europe.
WANT TO HEAR MORE? To see the premiere of May Roze's "Listening Party", head to hotvox.co.uk at 8pm on Wednesday 26th August.
Filmed in full HD, "Listening Party" allows you to enjoy the intimacy and authenticity of a live show, from the comfort and safety of your own home, ensuring that your experience as a fan is as close as possible to the show you're used to seeing from your favourite artists
The live industry has been decimated by Coronavirus, and the livelihoods of many musicians, venues, promoters, agents, managers, sound engineers, videographers and stage reps hang in the balance. Many of these individuals are freelancers, self-employed, or sustain themselves project-to-project, or gig-by-gig.
Best of all it's totally free to watch – and you can get access to some exclusive rewards from May Roze…
Click HERE to tune in, watch and donate!