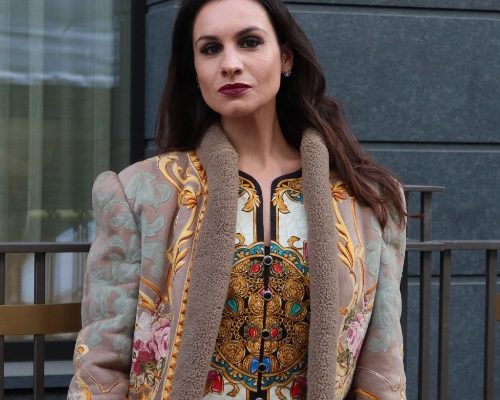 Mayfair Lady
We can't get enough of new music, and Making Waves is your guide to the new artists disrupting the scene…
Making Waves today is a cover of Peggy Lee's Fever by Mayfair Lady
Grace aka Mayfair Lady is an Italian-American singer and composer residing in London. From a young age, music has been her interest, growing from a hobby to a passion, a subject of studies and eventually maturing into a career. From exclusive member clubs of Mayfair to open-sky bars of Havana, her music is known and highly regarded, for its originality and unique offering. Mayfair Lady's lyrics draw inspiration from her walks of life and tell captivating stories of love and betrayal, work and play, among other joys and struggles of a girl, living in a big city.
WANT TO HEAR MORE? Mayfair Lady is taking part in RISING, our brand new series of live-streamed events, which aims to support and raise money for War Child UK to assist their work during the Covid-19 crisis.
HOT VOX have raised thousands of pounds for War Child through live gigs and events over the past two years. Now we're taking RISING online, and with the help of our immensely talented roster of artists, we hope to raise even more vital funds for this valuable cause.
Tune in to see Mayfair Lady streaming live on Saturday 27th June at 8.00pm
Click here to tune in, watch and donate
https://tiltify.com/@mayfairladyofficial/rising-featuring-mayfair-lady-official