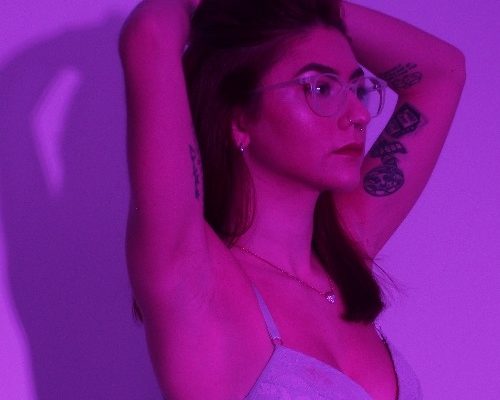 Natalie Grace
We can't get enough of new music, and Making Waves is your guide to the new artists disrupting the scene…
Making Waves today is 'Go for Gold' by Natalie Grace
Natalie Grace is a 22 year old London born artist, whose music can only be described as an explosive amalgamation of soulful vocals, R'n'B riffs and pop hooks. Her inspiration stems from artists such as Jojo, Demi Lovato, Aretha Franklin and Jocelyn Brown, and her musical upbringing has helped to shape her own unique sound.
Natalie Grace's lyrics are raw, emotional and thought-provoking, taking inspiration from the highs and lows she experiences, and exploring the different stages of her life. Her music brings about a comfortable sense of familiarity for all the 90s-00s babies out there, with a fresh new twist catering to the later generations.
WANT TO HEAR MORE? To see the premiere of Natalie's "Listening Party", head to hotvox.co.uk at pm on Thursday 6th May 2021.
Filmed in full HD, "Listening Party" allows you to enjoy the intimacy and authenticity of a live show, from the comfort and safety of your own home, ensuring that your experience as a fan is as close as possible to the show you're used to seeing from your favourite artists
The live industry has been decimated by Coronavirus, and the livelihoods of many musicians, venues, promoters, agents, managers, sound engineers, videographers and stage reps hang in the balance. Many of these individuals are freelancers, self-employed, or sustain themselves project-to-project, or gig-by-gig.
Best of all it's totally free to watch – and you can get access to some exclusive rewards from Natalie Grace …
Click HERE to tune in, watch and donate!