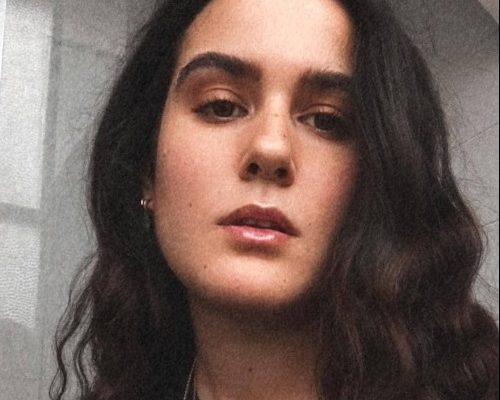 Olina
We can't get enough of new music, and Making Waves is your guide to the new artists disrupting the scene…
Making Waves today is Licking Your Hands by Olina
"My name is Olina and I am a London-based singer/songwriter from Greece. As a true introvert I write songs to prevent bottling it up and I add a lot of metaphors to cover it up when it gets too personal.
I studied Biology and I love drawing and plants. My biggest influences are Phoebe Bridgers and Keaton Henson and my music blends folk, pop, singer/songwriter and maybe jazz.
Currently I'm recording my second EP releasing late 2021. Until then you can listen to my first EP "For E." and follow me on instagram and tiktok @olina_music for more original music and updates.
If you want to get in your feels, have a good cry, relax or even be put to sleep I'd love to have you on board!"
WANT TO HEAR MORE? To see the premiere of Olina's "Listening Party", head to hotvox.co.uk at 7pm on 25th April 2021.
Filmed in full HD, "Listening Party" allows you to enjoy the intimacy and authenticity of a live show, from the comfort and safety of your own home, ensuring that your experience as a fan is as close as possible to the show you're used to seeing from your favourite artists
The live industry has been decimated by Coronavirus, and the livelihoods of many musicians, venues, promoters, agents, managers, sound engineers, videographers and stage reps hang in the balance. Many of these individuals are freelancers, self-employed, or sustain themselves project-to-project, or gig-by-gig.
Best of all it's totally free to watch – and you can get access to some exclusive rewards from Olina …
Click HERE to tune in, watch and donate!