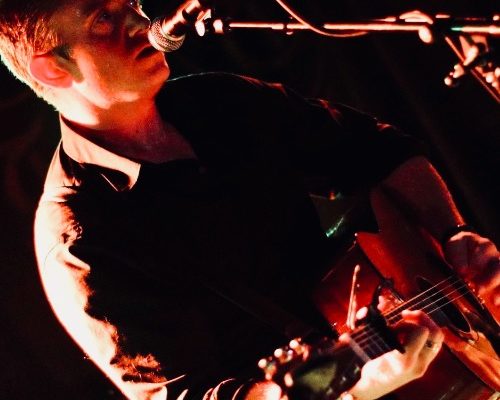 Pete Scott
We can't get enough of new music, and Making Waves is your guide to the new artists disrupting the scene…
Making Waves today is 180 Degrees by Pete Scott!
Pete Scott first landed on the London open mic circuit back in 2001. Since then, he has performed his own original material in bars and clubs around the world. The influences behind the music can be traced to the grunge sounds he absorbed during his teens in the mid-nighties, with a smattering of blues, traditional folk and nineties Brit pop bands.
As well as writing songs about love and loss, Pete has an uncanny knack for writing catchy tunes around the subjects of mental health, isolation and daily, emotional struggles. Performing on stage is where he feels most comfortable and has had the pleasure of playing live with members of Mumford and Sons, King Charles and Alan Clayton (frontman with the punk band the Dirty Strangers).
WANT TO HEAR MORE? To see the premiere of Pete's "Listening Party", head to hotvox.co.uk at 7.30pm on Thursday 8th April!
Filmed in full HD, "Listening Party" allows you to enjoy the intimacy and authenticity of a live show, from the comfort and safety of your own home, ensuring that your experience as a fan is as close as possible to the show you're used to seeing from your favourite artists 
The live industry has been decimated by Coronavirus, and the livelihoods of many musicians, venues, promoters, agents, managers, sound engineers, videographers and stage reps hang in the balance. Many of these individuals are freelancers, self-employed, or sustain themselves project-to-project, or gig-by-gig.
Best of all it's totally free to watch – and you can get access to some exclusive rewards from Pete Scott …
Click HERE to tune in, watch and donate!