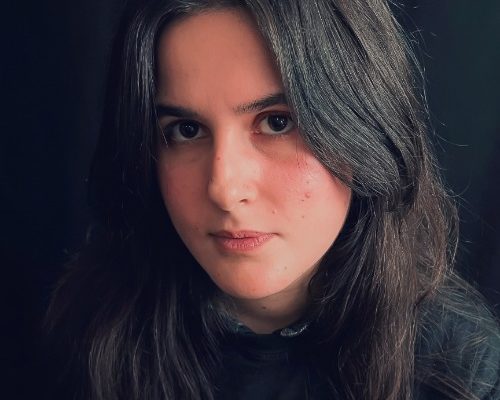 Olina
HOT VOX showcases some of the freshest emerging artists breaking through onto the scene, but in an industry saturated with new music, how can you cut through the noise?
To separate the best from the rest, we have cherry picked one of our favourite new acts and are pleased to have them as our Artist Of The Day.
Today's Featured Artist Of The Day is Olina

My name is Olina and I am a London-based singer/songwriter from Greece. As a true introvert, I write songs to prevent bottling it up and I add a lot of metaphors to cover it up when it gets too personal.
I am studying Forensic Science, I love painting and plants. My biggest influences are Phoebe Bridgers and Keaton Henson and my music blends folk, pop, singer/songwriter.
Currently, I'm recording my second EP releasing in late 2021. Until then you can listen to my first EP "For E." and follow me on Instagram @olina_music for more original music and updates.
If you want to get in your feels, have a good cry, relax, or even be put to sleep I'd love to have you onboard!