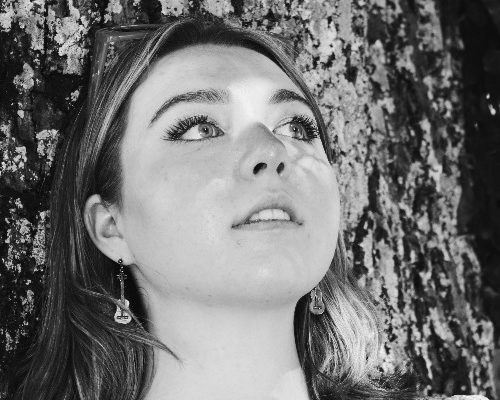 Darcey Hope
As part of our ONE TO WATCH series we bring you the latest music videos from some of our most exciting new artists.
Today's One To Watch is CYBER LOVIN' by DARCEY HOPE
Darcey Hope is an unsigned singer-songwriter from Hampshire. Her eclectic blend of indie-pop and country creates a striking, fresh sound for the 19 year old artist.
She is currently studying songwriting at BIMM Brighton, and is planning to release music in the new year. In the mean time, she uploads unheard originals and acoustic covers to her youtube channel, which are growing by the minute. Having been songwriting for over five years, her thoughtful, personal lyrics captivate her listeners.
A recent live interview with Harmony Blogs said "Her unique voice and acoustic set her apart from the crowd and sheds a light on the talent of today's music industry. Darcey Hope is one to watch!"
WANT TO HEAR MORE? To see the premiere of Darcey Hope's "Listening Party", head to hotvox.co.uk on Thursday 3rd December at 7.30pm.
Filmed in full HD, "Listening Party" allows you to enjoy the intimacy and authenticity of a live show, from the comfort and safety of your own home, ensuring that your experience as a fan is as close as possible to the show you're used to seeing from your favourite artists
The live industry has been decimated by Coronavirus, and the livelihoods of many musicians, venues, promoters, agents, managers, sound engineers, videographers and stage reps hang in the balance. Many of these individuals are freelancers, self-employed, or sustain themselves project-to-project, or gig-by-gig.
Best of all it's totally free to watch – and you can get access to some exclusive rewards from Darcey …
Click HERE to tune in, watch and donate!