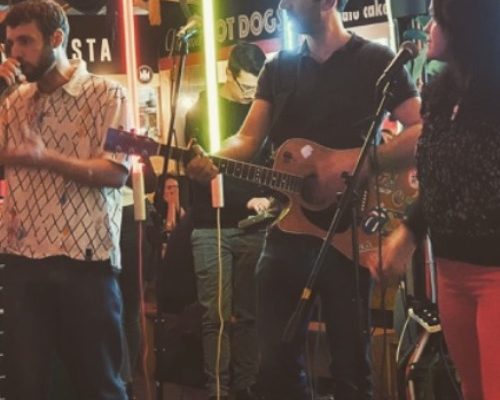 Funky Nature
As part of our ONE TO WATCH series we bring you the latest music videos from some of our most exciting new artists.
Today's One To Watch is Do What you are Told by Funky Nature
Formed in December 2018 by producer Jason Fonfe, Funky Nature is a musical project that was primarily born from the ashes of female fronted pop trio 'The Teasers' and Datchet's well established audio facility, Big mouth Studios.
It was the loss of his studio and band that drove Jason to create something that would ,not only reflect his musical penchant for all things indie, but a collection of songs that could work in as many forums as possible.
Armed with only his acoustic guitar, he currently performs solo or solo with beats, duo trio etc etc, basically any gig he can get his hands on.
With a much more versatile set up Funky Nature has been slowly gigging its way across London and the surrounding area.
With sprinklings of the Stone roses and aromas of Jamie Woon, the style strolls along doffing it's proverbial cap to the plethora of his musical influences from rock to rap, ska to salsa.
Funky Nature has found its niche and that niche knows no bounds.
Click HERE to watch Do What you are Told on YouTube!