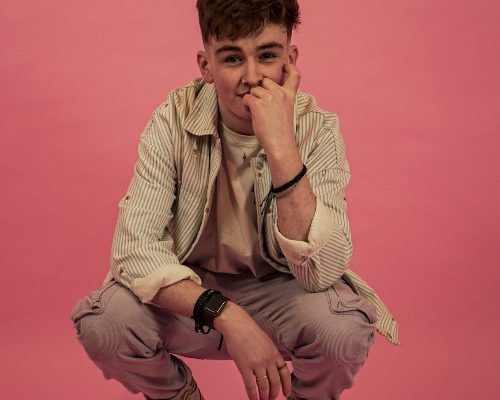 Harry Luke
We believe the humble music video is a seriously underappreciated art form. In our opinion, nothing makes you feel quite as immersed within an artist's music – actually, you can't beat a live show atmosphere for full immersion but we're definitely biased there.. Our ONE TO WATCH series aims to bring you the latest music videos from some of our most exciting new artists.
Today's One To Watch is 'MIRROR IMAGE' by HARRY LUKE

Harry Luke is a Welsh singer/songwriter from Portsmouth now based in Liverpool. Harry released his first single 'Summer Eighteen' in November 2018 and later released a Welsh language version of the song which premiered on BBC Wales' channel S4C. Following the release of his first EP 'Happily Sad' at the end of 2019 Harry signed to artist development label SAFO Music Group. With SAFO, Harry released his most popular single 'Feel Alive' which featured on BBC Music Introducing and was followed by a Music Video. In 2022 Harry Luke appeared in Sky Cinema's 'Save The Cinema' portraying Mark Evans. Harry also wrote music for the film which was based in a Welsh town called Carmarthen.