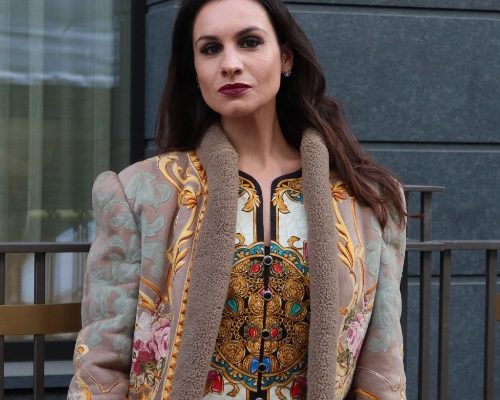 Mayfair Lady
As part of our ONE TO WATCH series we bring you the latest music videos from some of our most exciting new artists.
Today's One To Watch is 'If I Got Rich' by Mayfair Lady
Grace aka Mayfair Lady is an Italian-American singer songwriter and composer residing in London. From a young age, music has been her interest, growing from a hobby to a passion, a subject of studies and eventually maturing into a career. From exclusive member clubs of Mayfair to open-sky bars of Havana, her music is known and highly regarded, for its originality and unique offering. Mayfair Lady's lyrics draw inspiration from her walks of life and tell captivating stories of love and betrayal, work and play, among other joys and struggles of a girl, living in a big city.
WANT TO HEAR MORE? To see the premiere of Mayfair Lady's "Listening Party", head to hotvox.co.uk at 7pm on 25th March
Filmed in full HD, "Listening Party" allows you to enjoy the intimacy and authenticity of a live show, from the comfort and safety of your own home, ensuring that your experience as a fan is as close as possible to the show you're used to seeing from your favourite artists 
The live industry has been decimated by Coronavirus, and the livelihoods of many musicians, venues, promoters, agents, managers, sound engineers, videographers and stage reps hang in the balance. Many of these individuals are freelancers, self-employed, or sustain themselves project-to-project, or gig-by-gig.
Best of all it's totally free to watch – and you can get access to some exclusive rewards from Mayfair Lady…
Click HERE to tune in, watch and donate!