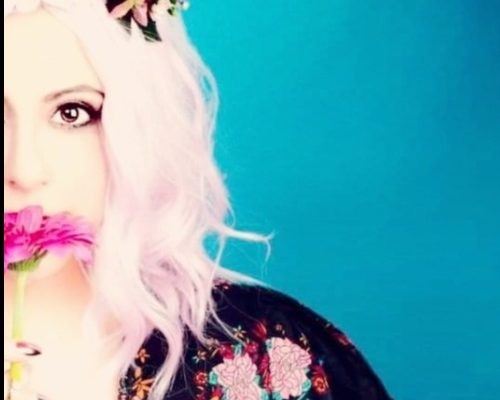 NAËVE
We believe the humble music video is a seriously underappreciated art form. In our opinion, nothing makes you feel quite as immersed within an artist's music – actually, you can't beat a live show atmosphere for full immersion but we're definitely biased there.. Our ONE TO WATCH series aims to bring you the latest music videos from some of our most exciting new artists.
Today's One To Watch is L.A.M.E (Losers Always Make Excuses) by NAËVE!
The project Naëve was born recently from an experimental new fusion sub genre which involves several R&B sub genres from the old school. Usually joined by a 10 piece Big Band, her sound is a reminiscence of the past with a touch from current times.
Despite being a new project, Naëve has gained recognition  internationally (blogs, magazines, Spotify playlists) and earned to be shortlisted to the Yamaha London Blues & Boogie future stars competition finals for the chance to open for Jools Holland on tour.
She will shortly be on her very first tour with this project.
WANT TO HEAR MORE? To see the premiere of NAËVE's "Listening Party", head to hotvox.co.uk at 7.30pm on Wednesday 21st April 2021
Filmed in full HD, "Listening Party" allows you to enjoy the intimacy and authenticity of a live show, from the comfort and safety of your own home, ensuring that your experience as a fan is as close as possible to the show you're used to seeing from your favourite artists 
The live industry has been decimated by Coronavirus, and the livelihoods of many musicians, venues, promoters, agents, managers, sound engineers, videographers and stage reps hang in the balance. Many of these individuals are freelancers, self-employed, or sustain themselves project-to-project, or gig-by-gig.
Best of all it's totally free to watch – and you can get access to some exclusive rewards from NAËVE…
Click HERE to tune in, watch and donate!