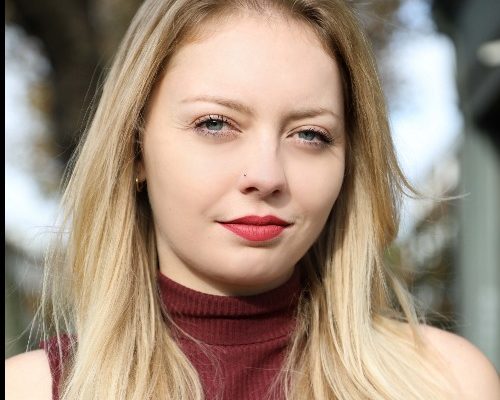 Saphyria
As part of our ONE TO WATCH series we bring you the latest music videos from some of our most exciting new artists.
Today's One To Watch is SAPHYRIA
Saphyria is an aspiring french-born singer-songwriter and pianist.  Her influences stem from artists such as Ed Sheeran, Miley Cyrus and Elton John.
She specialises in pop music and caters to french and english music lovers: her music is usually described as soulful, pure and honest.
Saphyria always sings passionately accompanied by a unique piano style and always ensures to leave the audience with memorable moments.
WANT TO HEAR MORE? To see the premiere of Saphyria's "Listening Party", head to hotvox.co.uk at 8pm on Wednesday 18th November.
Filmed in full HD, "Listening Party" allows you to enjoy the intimacy and authenticity of a live show, from the comfort and safety of your own home, ensuring that your experience as a fan is as close as possible to the show you're used to seeing from your favourite artists
The live industry has been decimated by Coronavirus, and the livelihoods of many musicians, venues, promoters, agents, managers, sound engineers, videographers and stage reps hang in the balance. Many of these individuals are freelancers, self-employed, or sustain themselves project-to-project, or gig-by-gig.
Best of all it's totally free to watch – and you can get access to some exclusive rewards from Saphyria …