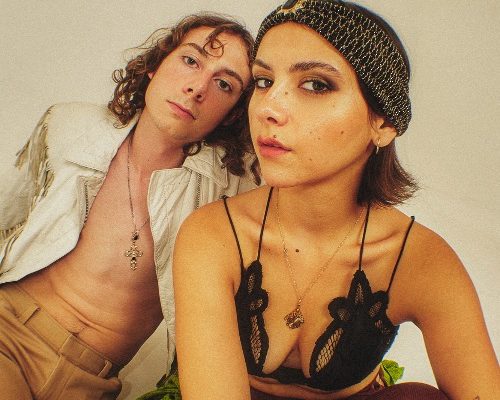 The Kobras
We believe the humble music video is a seriously underappreciated art form. Our ONE TO WATCH series aims to bring you the latest music videos from some of our most exciting new artists. In this case, we bring you the Big Lebowski-esque music video for F Boy by The Kobras. The video  sends a clear message to their audience, don't be an F Boy. 
Today's One To Watch is F Boy by The Kobras

The Kobras were born in the stormy seas of 2020 London, combining Bulgarian eastern mysticism and British stiff upper lip cynicism. With a mushroom-induced faith in love and oneness, their music brings an authentic rock sound powerful enough to break down the warped mirrors of ones ego and get you grooving at the same time. Vocalist Dessy Baeva, who originally hails from Bulgaria, and London-born guitarist Harry Thacker combine their wide range of influences from Jimi Hendrix to Moon Duo and Gil Scott-Heron to The White Stripes to create their own unique sound.