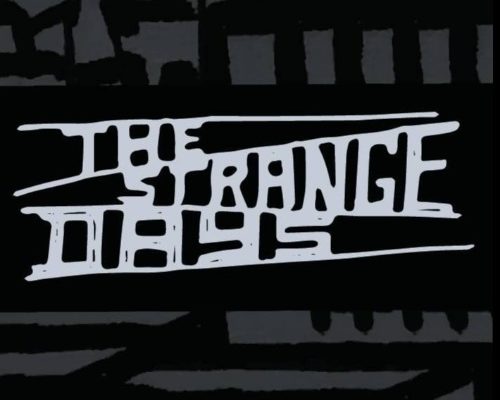 The Strange Days
We believe the humble music video is a seriously underappreciated art form. In our opinion, nothing makes you feel quite as immersed within an artist's music – actually, you can't beat a live show atmosphere for full immersion but we're definitely biased there.. Our ONE TO WATCH series aims to bring you the latest videos from some of our most exciting new artists.
Today's One To Watch is PERSIAN RUG by THE STRANGE DAYS
Co-frontmen Declan and Ash originally met in Leicester and moved to London in 2017 to form the gutter rock champions now affectionately known as the Strange Days. Beginning in Tottenham, the band added the overwhelmingly charming rhythm section of Isabel Hollingum (Bass guitar) and Patrick O'Keefe (Drums) in 2019, and honed their sound in their North Korean jail cell-sized practice room in Tooting, South West London.
The release of the 'Music For Pleasure' EP has seen the band gain support from BBC Introducing, come second out of 20 bands in the Amazing Radio audition poll, and even attract attention from a couple of small record labels.
Make sure to check out The Strange Days' live version of 'Persian Rug' performed during their Live From Cargo Rooms back in November.
You can also stream the track and show it some love on Spotify HERE!