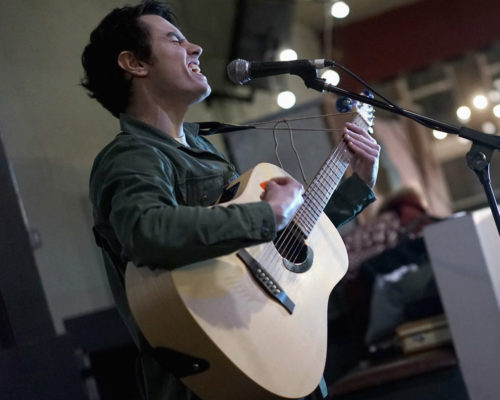 Tom Heath
As part of our ONE TO WATCH series we bring you the latest music videos from some of our most exciting new artists.
Today's One To Watch is Better by Tom Heath

'Tom Heath is an up-and-coming folk pop talent hailing from Kent. What makes Tom stand out is that the the lyrics are a main but, by far, not the only attraction. His compositions have been crafted with an eye for detail, with structures rich in variation, sophisticated guitar riffs and catchy, smooth, expressive vocal tunes – keeping all rules, but not formulas, of great pop songwriting'
WANT TO HEAR MORE? Tom Heath is taking part in RISING, our brand new series of live-streamed events, which aims to support and raise money for War Child UK to assist their work during the Covid-19 crisis.
HOT VOX have raised thousands of pounds for War Child through live gigs and events over the past two years. Now we're taking RISING online, and with the help of our immensely talented roster of artists, we hope to raise even more vital funds for this valuable cause.
Tune in to see Tom Heath streaming live on Thursday 11th June at 8.00pm
Click here to tune in, watch and donate