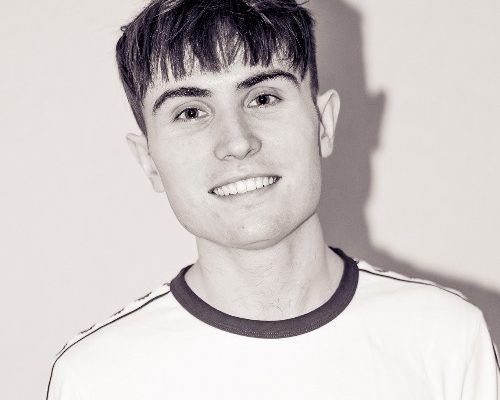 WEST PARADE
We believe the humble music video is a seriously underappreciated art form. In our opinion, nothing makes you feel quite as immersed within an artist's music – actually, you can't beat a live show atmosphere for full immersion but we're definitely biased there.. Our ONE TO WATCH series aims to bring you the latest music videos from some of our most exciting new artists.
Today's One To Watch is YOU SHOULD BE HOME NOW by WEST PARADE

West London bedroom producer Charlie Chipchase blends indie-electronica with elements of 80s synth pop under the project WEST PARADE. With a hands-on approach, the project draws on both catchy hooks and an extensive use of vintage synths, peppered with glitchy drum machines and sampling.
Everything about this project – from the music and production to the artwork and marketing – is made from one bedroom in Chiswick. After an intense period of recording and some successful livestreams, WEST PARADE emerges fully formed from the national lockdown and is now being taken on the road.
WANT TO HEAR MORE? To see the premiere of WEST PARADE's "Listening Party", head to hotvox.co.uk at 7.30pm on Tuesday 3rd August 2021.
Filmed in full HD, "Listening Party" allows you to enjoy the intimacy and authenticity of a live show, from the comfort and safety of your own home, ensuring that your experience as a fan is as close as possible to the show you're used to seeing from your favourite artists
The live industry has been decimated by Coronavirus, and the livelihoods of many musicians, venues, promoters, agents, managers, sound engineers, videographers and stage reps hang in the balance. Many of these individuals are freelancers, self-employed, or sustain themselves project-to-project, or gig-by-gig.
Best of all it's totally free to watch – and you can get access to some exclusive rewards from WEST PARADE …
Click HERE to tune in, watch and donate!