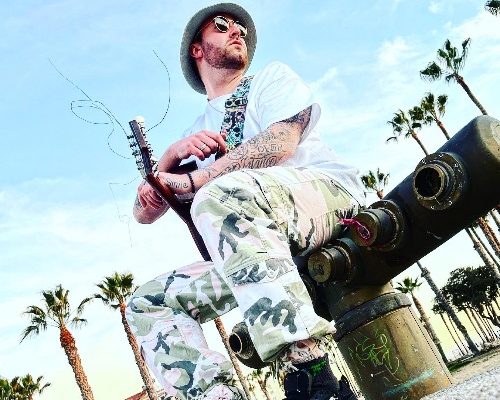 Yvngerror
We believe the humble music video is a seriously underappreciated art form. In our opinion, nothing makes you feel quite as immersed within an artist's music – actually, you can't beat a live show atmosphere for full immersion but we're definitely biased there.. Our ONE TO WATCH series aims to bring you the latest music videos from some of our most exciting new artists.
Today's One To Watch is The Fool by YVNGERROR


YVNGERROR is the latest hot British Indie Alternative Artist hailing from West London Middlesex. Using a fresh British Indie Rock vibe and representing the flair of British Culture, the
YVNGERROR movement creates a unique perspective on the complete and complex spectrum
of the human essence and dares to challenge everything that is known.
Who Is YVNGERROR? You may ask. YVNGERROR is a distinctive individual that fearlessly not only takes chances but plays them hard and plays to win.
FOLLOW YVNGERROR at:
https://www.instagram.com/yvngerrorofficial

https://www.youtube.com/channel/UCR3sGxAN-JeQKDKHRFEcbxg