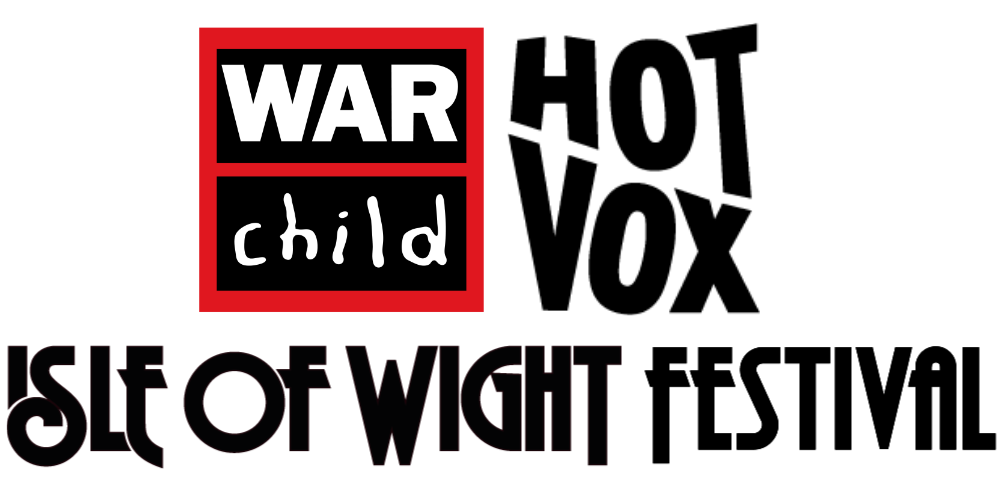 Entry is £2.00 per Prize Draw Ticket. Multiple entries are accepted. Prize draw opens
on Monday July 26thth 2021 and closes on 2nd May 2022 at Midday. You can also
enter the Prize Draw for free via Postal entry by postcard to FAO: Prize Draw, Unit 6,
39-41 Markfield Rd, Tottenham, London N15 4QA. 50% of all profit goes directly to War Child UK (Reg Charity Number 1071659).
DRAW TERMS & CONDITIONS
Terms & Conditions:
1. The general prize draw is open to applicant's aged 18 and over (at the time of
entry). The festival's specific age restrictions will still apply and entry will be
refused if not in accordance with festival policy. It's the entrant's responsibility to
check the festival's age restrictions
2. The Prize Draw can be entered either via donating online, at box office (at
Hot Vox events) or by sending a postcard with the entrant's name, address,
email address and contact number to FAO Prize Dra, Unit 6, 39-41 Markfield Rd,
Tottenham, London N15 4QA
3. The winner will receive 2 x tickets to Isle Of Wight Festival 2022. Entering
multiple times will increase the chances of winning, however the maximum
number of tickets that can be won is 2.
4. Each Prize Draw Ticket costs £2. Multiple entries or tickets are accepted.
£2 = 1 entry
£4 = 2 entries
£6 = 3 entries
£8 = 4 entries
£10 = 5 entries
Entering for free via postcard also counts as 1 entry.
5. Prize Draw Tickets are sold by Hot Vox directly to the Consumer. Any ticket
purchased by business or traders is in breach of the Terms and Conditions
and will be cancelled.
6. Prize Draw Tickets cannot be resold. The tickets will immediately become
invalid if resold or offered for sale.
7. It is the responsibility of entrants to read, understand and adhere to all Isle Of
Wight Festival terms and conditions. The organiser is not responsible for any
Isle Of Wight Festival terms and conditions that prohibit or impact the Prize
Draw Winner in any way.
8. The organiser is not responsible for any changes, postponements or
cancellations to the Isle Of Wight Festival.
9. By continuing with this purchase or postcard entry, you agree to the Festival
organiser's terms and conditions.
10. The Prize Draw winner will be notified about the result of the prize draw no
later than midday on May 4th 2022
11. Prize Draw tickets are not transferable under any circumstances. Any resale,
transfer, attempted resale or transfer will invalidate any ticket
purchase. Where there has been any re-sale or attempted re-sale of tickets,
we reserve the right to cancel those tickets immediately.
12. Entries to the prize draw will only be accepted between the Start Date to the
End Date inclusive.
13. It is the responsibility of entrants to notify the organiser of any change of
contact details. Proof of identity will be required.
14. The winner of the Prize Draw will be selected at random by a random number
generator (computer algorithm). No correspondence shall be entered into.
15. Entry implies acceptance of these terms and conditions as final and binding.
Entries which are not in accordance with the terms and conditions will be
disqualified.
16. The payment of all costs and expenses involved in attending the festival are
the responsibility of the winner. Any and all applicable taxes or duties in
relation to attending the event are the responsibility of the winner.
17. The organiser reserves the right to suspend, cancel or modify the ticket draw
at any time (and for any reason) without notice.
18. The organiser shall not be responsible for damages, losses or liabilities of any
kind, including without limitation, direct, indirect or consequential loss or
damages arising out of or in relation to the Prize Draw.
19. The organiser of the Prize Draw is solely responsible for the delivery and
quality of the festival tickets.
20. The organisers Hot Vox are collaborating with War Child UK
[registered at Studio 320, Highgate Studios, 53-79, Highgate Road, London,
NW5 1TL. Registered charity number: 1071659]