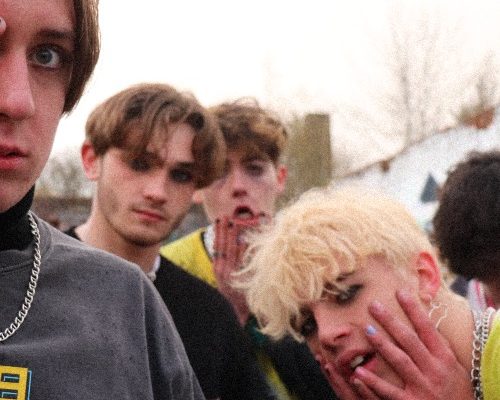 Aqualine
Some tracks are so good that you can't help but hit repeat again and again. We're lucky enough to experience that feeling quite often with our talented roster, so we thought it would only be fair to share… Today's TRACK OF THE DAY is 'Alone for a While' by Aqualine.

Aqualine is a 5-piece alternative band based around London consisting of Benski, Patric, Mil, Wol and Jaim. Aqualine's passion for art allows for them to create a strong image and theme. In their newer music, inspired by the frustration of grunge and punk along with hip hop and dream pop, Aqualine create an atmospheric sound with honest lyrical content giving a youthful perspective on life.
Having done many gigs in venues in London and the South East of England before lockdown such as Dingwalls, the band are excited to perform more and more larger venues and showcase their newer material in a live setting.
Catch the band playing at Hoxton Underbelly on the 27th July!
Tickets at www.hotvox.co.uk