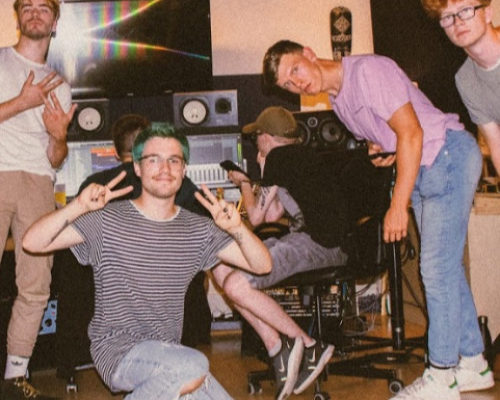 Bought it for the Bottle
Today's TRACK OF THE DAY is "Statues" the brand new single by Bought It For The Bottle.

Four unlikely characters birthed Bought it for the Bottle after an explosive New Years Eve performance at a cocktail bar in Cookham. Since 2018 the group have been packing out prestigious venues such as the Camden Assembly and The Boileroom with their fans (and anyone else who will listen), supporting artists such as WhenYoung, Lucia and The Best Bogs, and Trudy and the Romance. Bought it for the Bottle have honed their live performance skills and have demonstrated their ability to bring waves of youthful energy to live events. Their most recent work during the lockdown entails a self recorded and produced EP along with several cover song performances that attracted the attention of original charting artists BENEE. The fellas have new tunes lined up and ready to reach your earholes soon, and they are bringing some serious vibes. Get ready to hear their name more often, Bought it for the Bottle are rising fast.
Listen to Statues above on Spotify.