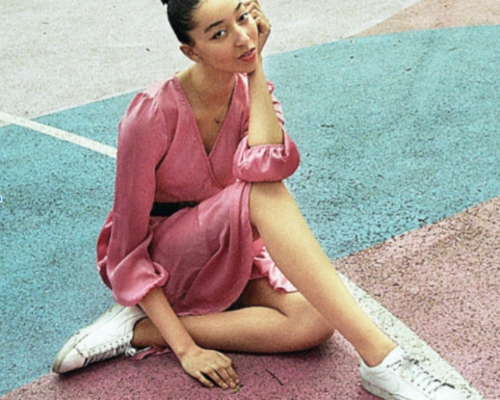 Jai Blue
Today's TRACK OF THE DAY is 18 by Jai Blue

Known as the 'Star of Hanwell' in her hometown of West London, Jai Blue (pronounced j-ai blue) has the power to move and affect with the softest of vocals. Her unique style of delicate, soulful folk is made all the more impactful by her increasingly honest and heartfelt writing style. Raised by a creative mother, the ethereal songstress was encouraged from an early age to go after her dreams. This resulted in writing her first song, 'No Quitter' at age 12, about her personal experience of never giving up.
WANT TO HEAR MORE? Jai Blue is taking part in RISING, our brand new series of live-streamed events, which aims to support and raise money for War Child UK to assist their work during the Covid-19 crisis.
HOT VOX have raised thousands of pounds for War Child through live gigs and events over the past two years. Now we're taking RISING online, and with the help of our immensely talented roster of artists, we hope to raise even more vital funds for this valuable cause.
Tune in to see Jai Blue streaming live on Thursday 18th June at 6.30pm
Click here to tune in, watch and donate