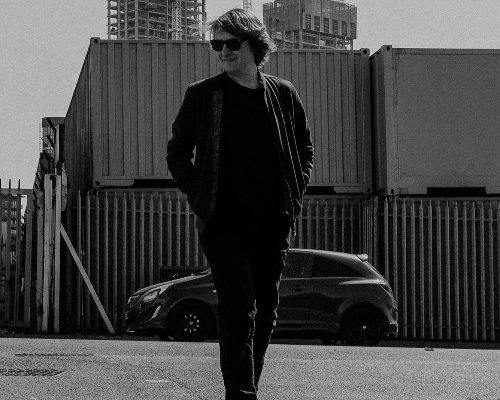 Martyn Peters
Some tracks are so good that you can't help but hit repeat again and again. We're lucky enough to experience that feeling quite often with our talented roster, so we thought it would only be fair to share… Today's TRACK OF THE DAY is MORE THAN THIS by MARTYN PETERS.
"In many ways, it's vintage Martyn Peters, pure and simple, so you will know what to expect if you're familiar with his critically-acclaimed "Veins" album, but More Than This is an important release simply because it's a song that belongs at the summit of the Peters canon, no mean feat in itself if we're being honest.
The sparse strummed intro is a red herring as the song kicks into life after ten seconds or, giving in to the kind of muscular guitar motif that wouldn't have been out of place on something like the Manics "Everything Must Go" album.
It's a soft-hard dynamic that continues throughout the song, and Peters's masterstroke is his ability to have enough happening in the softer passages to prevent them from being too fragile, whilst achieving the tricky task of giving the more upfront parts of the song sufficient depth and density without cluttering them.
As a result, the song has an ebb and flow that is as natural as that of the tide itself, and I for one am more than happy to lie on the sand, let it flow over me and dream of happier times ahead." – Steve Rastin of link2wales. Read the full link2wales article HERE.
Be sure to have a listen today!