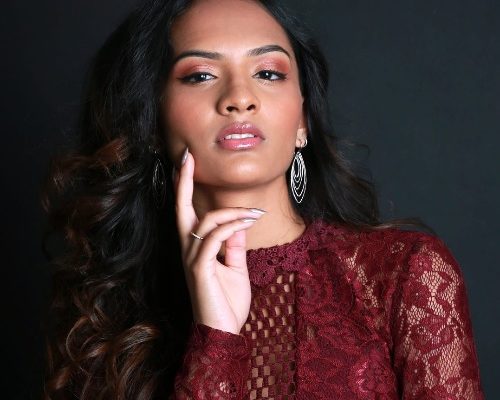 Saloni
Today's TRACK OF THE DAY is On My Own by Saloni.

Saloni is an 18-year-old singer and songwriter based in Milton Keynes in the central area of the UK. She has been singing Indian Classical Music since the age of 4 and developed an interest in Western Pop and Bollywood.
Following her POP CHART HIT (India No. 2 & UK Top 50) Debut EP "Moving On", Saloni released her 2nd EP "On My Own" consisting 4 of her original songs reaching #2 in the Indian All-Genre and Pop Charts and #18 in the UK Pop Chart! After hearing her debut EP songs Fred Cox asked to work with Saloni on her 2nd EP. Fred is a Platinum Hot Producer and Writer – recently working with RAG n BONE MAN on the internationally successful "HUMAN" album – picking up 2 BRIT Awards. Furthermore, Saloni's EP "On My Own" has CLEAN BANDIT's BASS player SAM SKIRROW playing on a couple of her new songs. Her original songs were selected as finalists for the UK Songwriting Competition (in association with the BRIT awards), she has won many "Upcoming Female Artist" awards around the UK. Saloni has being touring through Summer 2019 covering many cities in the UK (e.g. Leicester, London, Birmingham, Cambridge, Northampton, Bedford, Milton Keynes), performing her original music as well as covers. Saloni has shared the stage with many well-known Asian Artists including the legendary S.P. Balasubrahmanyam, touring with K.S. Chitra, Indian Idol Revanth, Arjun, Tasha Tah, Mumzy Stranger and many more. Saloni has already received recognition from the British Music Media, including B4U Music, BBC Asian Network, Desi Blitz, MK Pulse, Bedford Times and Citizen, Cambridge Radio, Secklow Sounds and more, and has a wide experience of live performance.
WANT TO HEAR MORE? Saloni is taking part in RISING, our brand new series of live-streamed events, which aims to support and raise money for War Child UK to assist their work during the Covid-19 crisis.
HOT VOX have raised thousands of pounds for War Child through live gigs and events over the past two years. Now we're taking RISING online, and with the help of our immensely talented roster of artists, we hope to raise even more vital funds for this valuable cause.
Tune in to see Saloni streaming live on Saturday 30th May 2020 at 3.00pm
Click here to tune in, watch and donate: