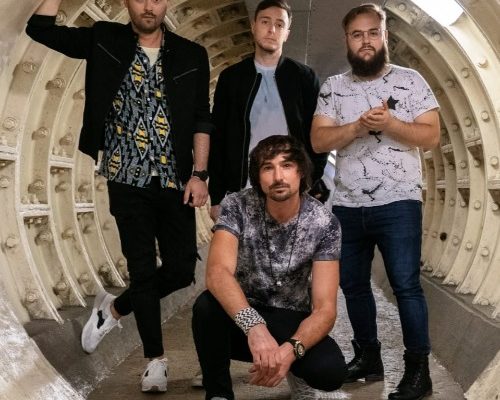 State Wild
Some tracks are so good that you can't help but hit repeat again and again. We're lucky enough to experience that feeling quite often with our talented roster, so we thought it would only be fair to share…
Today's TRACK OF THE DAY is TAKE ME HOME by STATE WILD
The Band: Beorn–Vocals / Seyfi–Guitar / Mat–Bass / Antonio–Drums. State Wild takes you through a rollercoaster ride of emotions, merging expansive wilderness sounding landscapes together with the electronic and processed beats of the urban. Their debut single 'Up In Space' captures the essence of the band and continues to make an impact over radio, spotify playlists and music blogs across Europe. But this is just a taste of what they have planned. The songs have been developed by producer David Dawood and has been recorded in London at L.A. Studios. This award winning producer holds a UK number one Roll Deep "Good Times". David became interested in Beorn ́s voice and musical ideas since they were introduced by Mark Pelli, guitarist of the band MAGIC!. Due to the vast amount of work behind each of the songs, they now represent a strong marketable product with international appeal and high synch potential. The band's line up has been carefully chosen in order to deliver a stunning live performance driven by energy and dynamics, prioritising the sonic principles behind the original studio sound. During the show, State Wild makes use of their hugely percussive sound to make the audience part of it. Although focus has been on developing the project itself, State Wild has already banked some notable gigs playing venues such as O2 Islington, The Water Rats, The Fiddlers Elbow Camden, and the club Embargo among others across London.
Check out and stream this stunning new single on Spotify HERE
If you like what you heard, make sure to catch State Wild live at The Camden Assembly on Saturday 26th June 2021. Grab your ticket HERE!