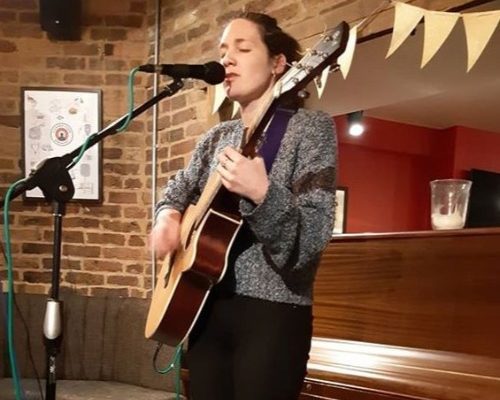 Issy
As an integral part of any song, lyrics act a way for artists to divulge their thoughts with listeners, but with so many songs out there, how can you be sure to hear all of these messages?
To grasp these hidden meanings, we have asked Issy to showcase some of their favourite, original lyrics and are pleased to feature them as part of our Waxing Lyrical series. 
Today's Waxing Lyrical With Issy dives into the lyrics of their song 'For You'.
Originally from Cape Town, South Africa, I have had the privilege of playing in various venues on my travels.
Having lived in London for 5 years, the music I write and play is about and stems from the love of these travels and the sea in the form of ballads and folk songs.
WANT TO HEAR MORE? To see the premiere of Issy's "Listening Party", head to hotvox.co.uk at 8pm on 25th Feb
Filmed in full HD, "Listening Party" allows you to enjoy the intimacy and authenticity of a live show, from the comfort and safety of your own home, ensuring that your experience as a fan is as close as possible to the show you're used to seeing from your favourite artists 
The live industry has been decimated by Coronavirus, and the livelihoods of many musicians, venues, promoters, agents, managers, sound engineers, videographers and stage reps hang in the balance. Many of these individuals are freelancers, self-employed, or sustain themselves project-to-project, or gig-by-gig.
Best of all it's totally free to watch – and you can get access to some exclusive rewards from Issy Herself…
Click HERE to tune in, watch and donate!